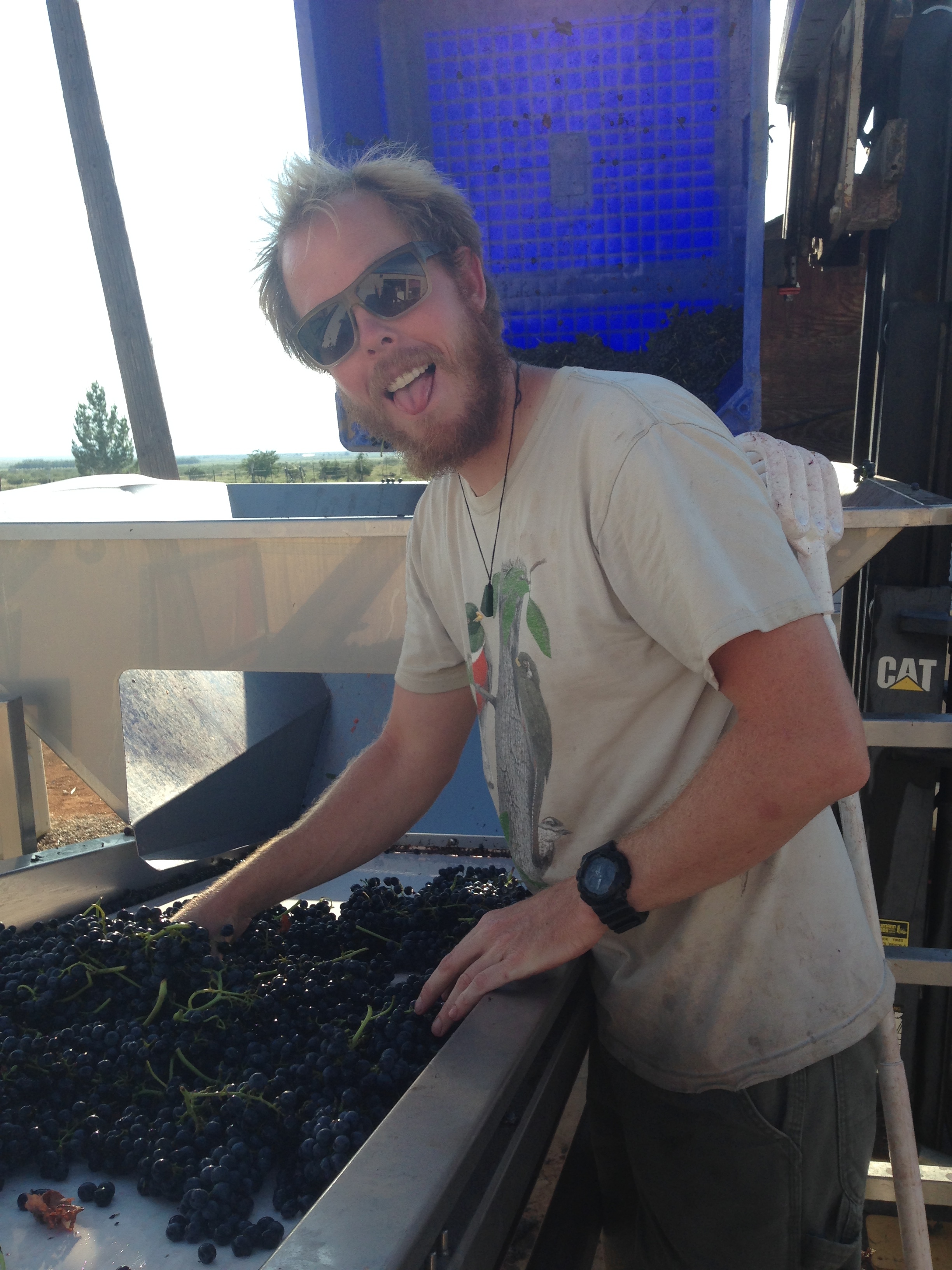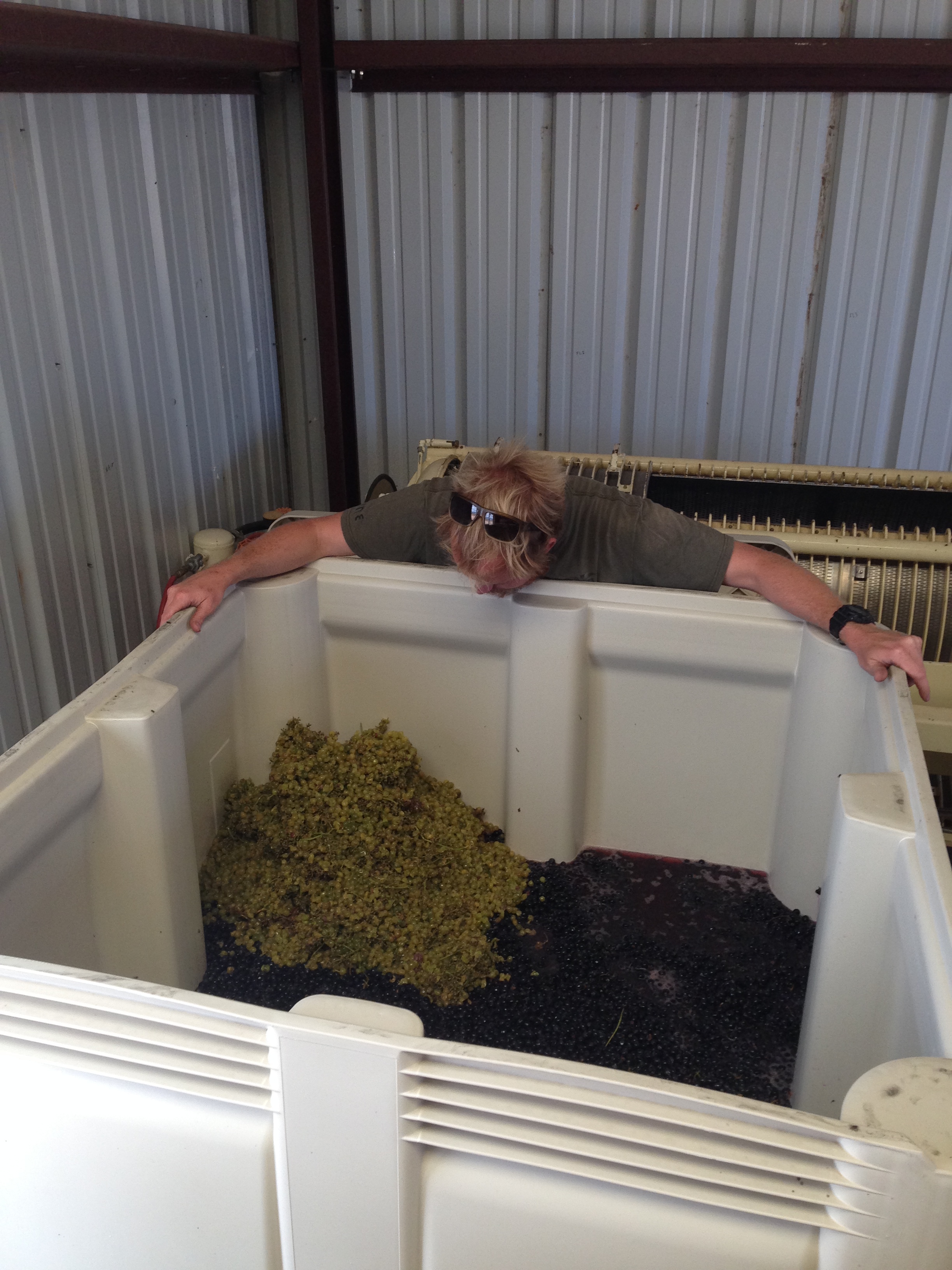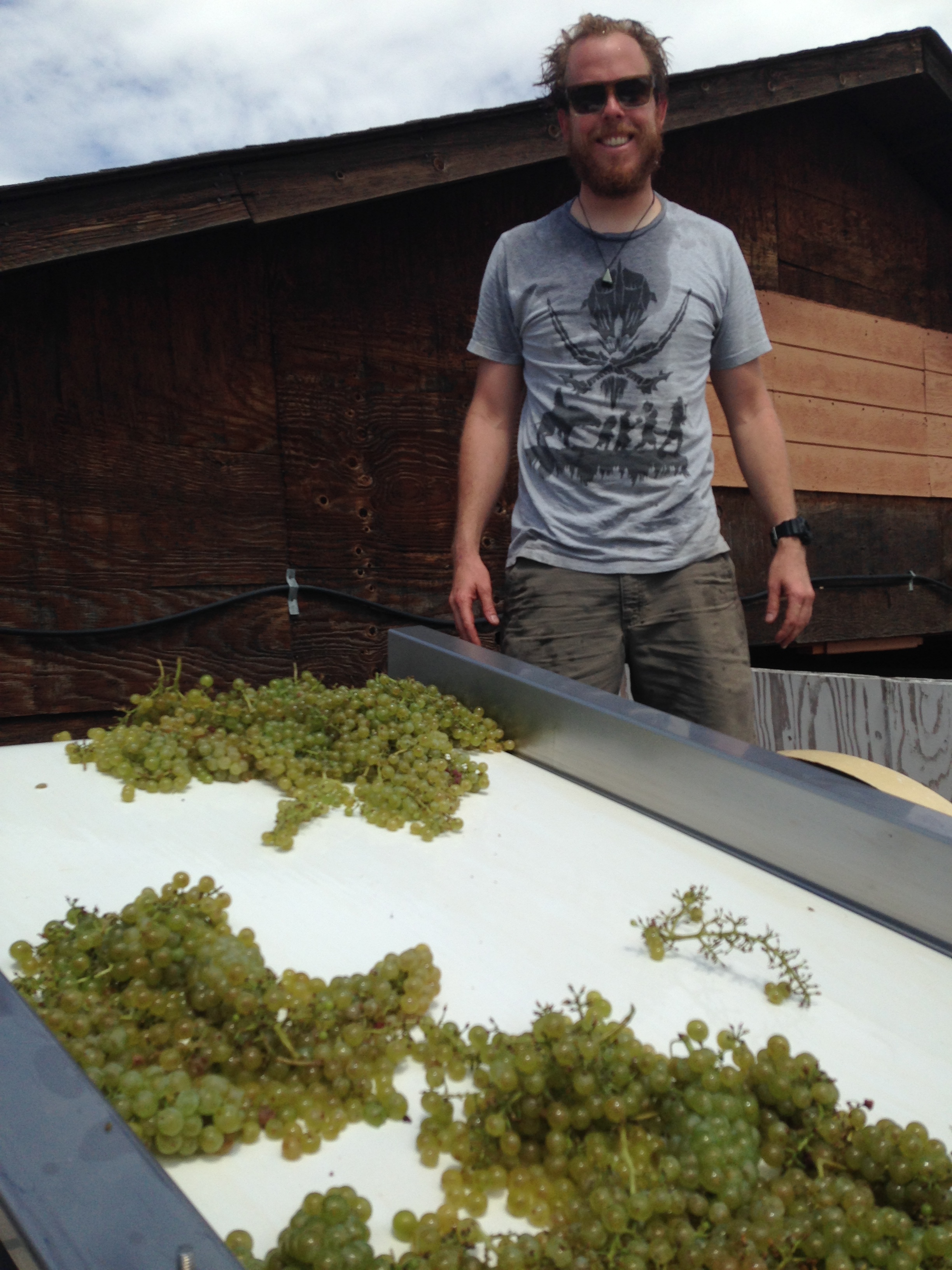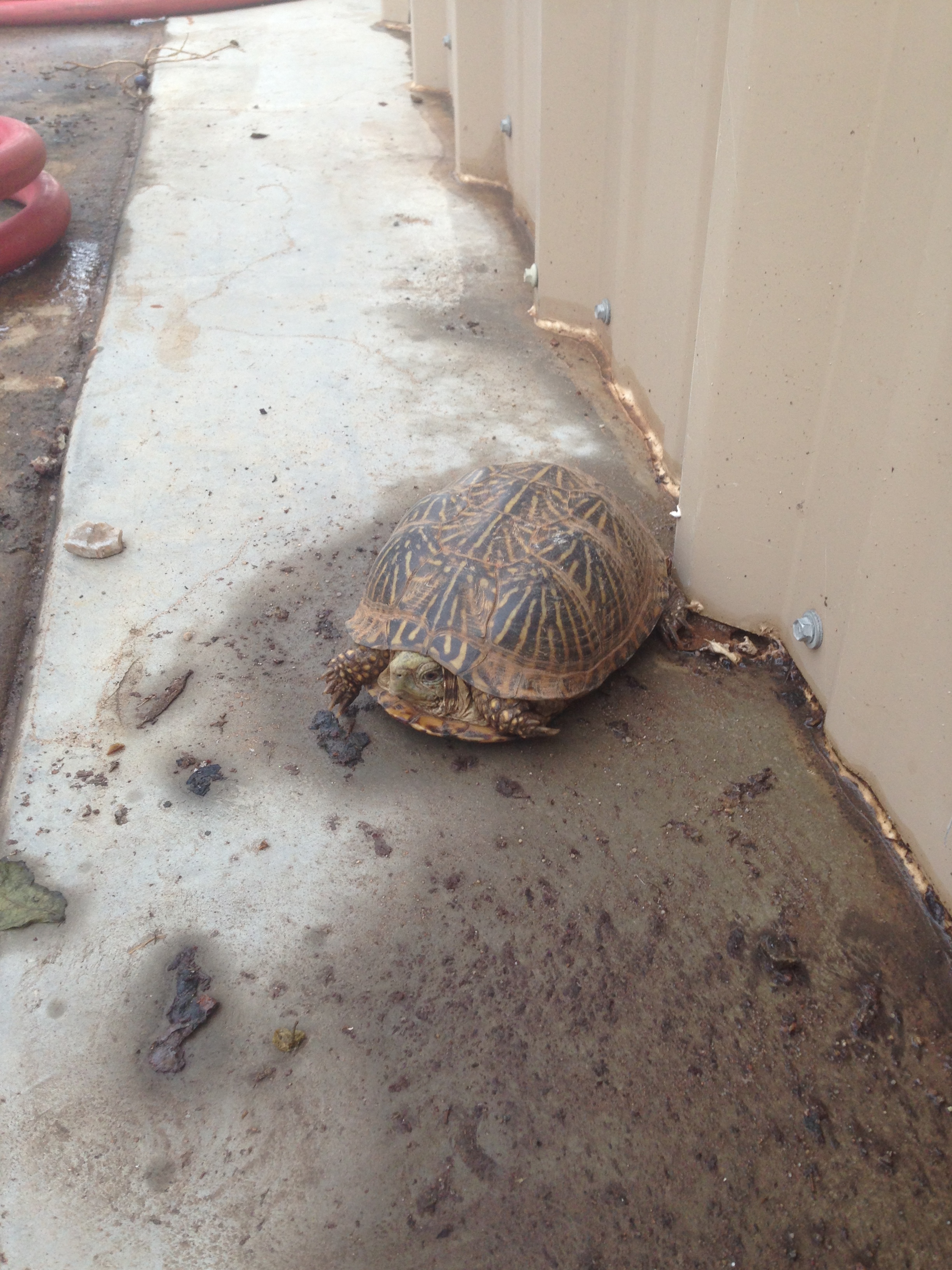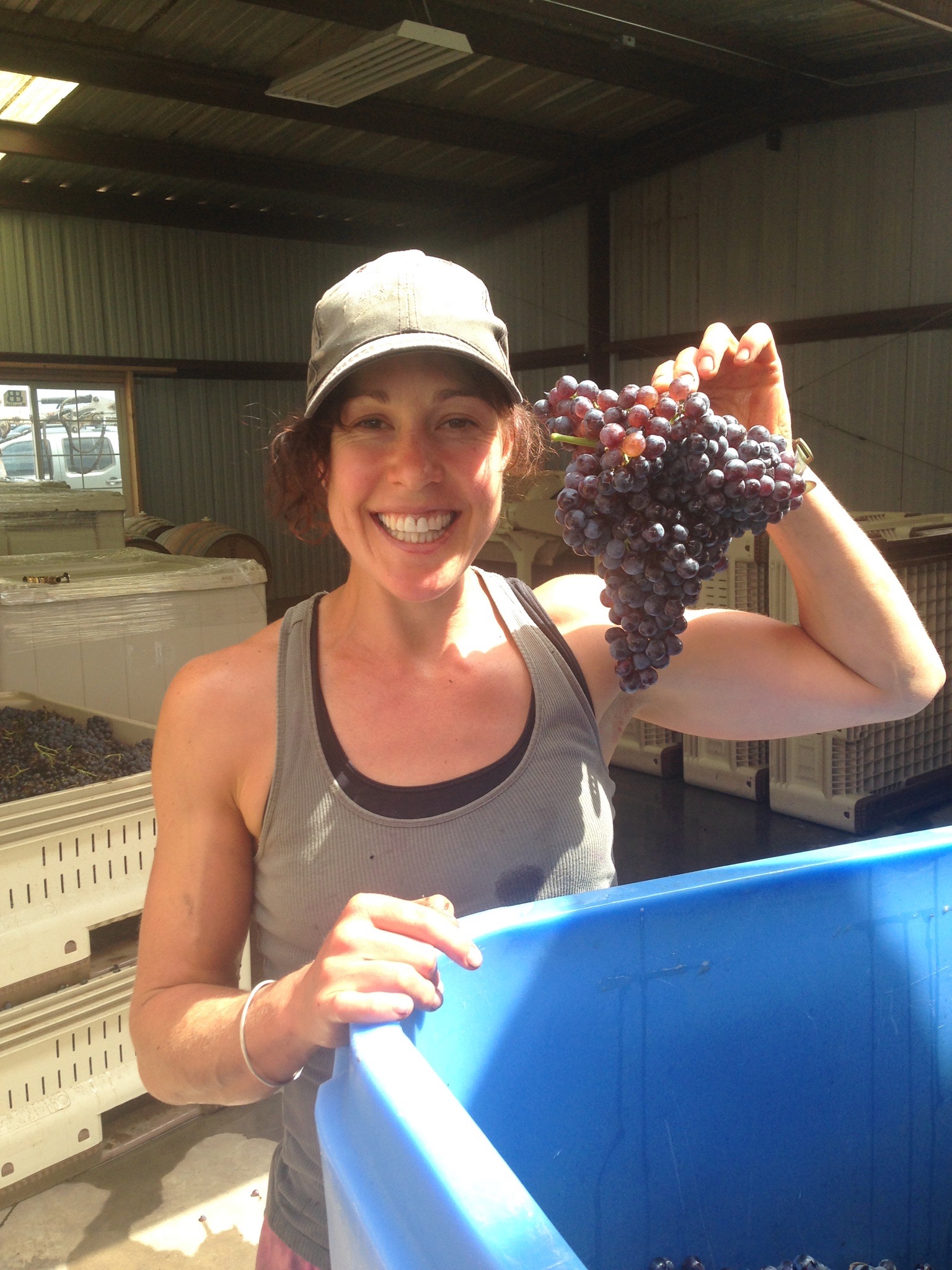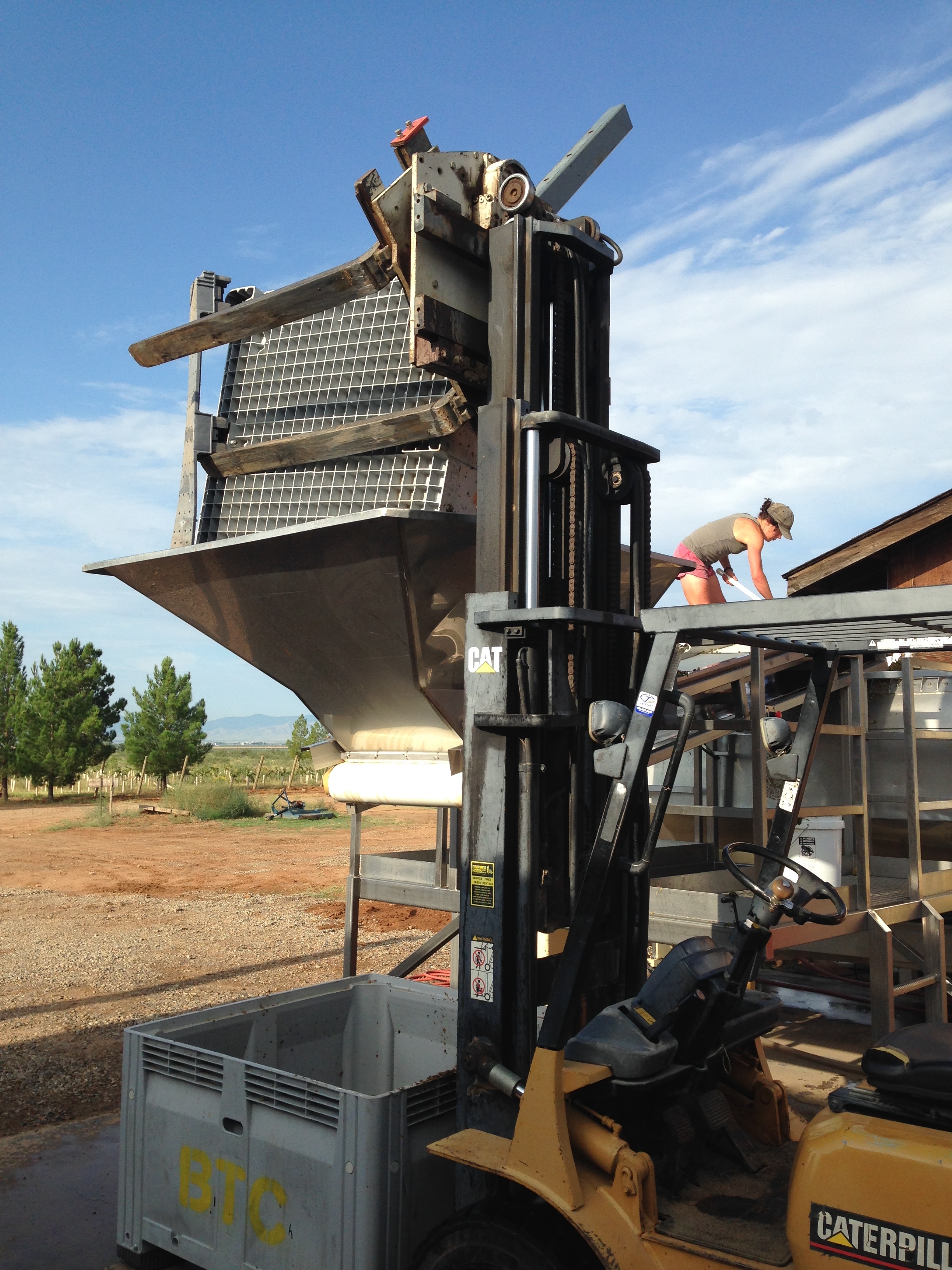 Fully Loaded
Our first press load of 2015 - Chardonnay for Pillsbury Wine Company
Annabelle Latz
Our sole intern for the 2015 vintage. She travelled all the way from New Zealand to help craft the 2015 vintage. Never afraid to get dirty...
Whoops. . .
The best way to learn is by failure. Here, Belle has emptied all the press skins into the press pan. She had fun digging them out by hand!

Crushpad 2015
A panorama of the crushpad at Pillsbury Wine Company. Here Belle is loading the press while we are installing barrel cellars to hold the fresh barrels of wine. Harvest is never short on action.
First Syrah
Posing with some of the clusters that make up our Wild Syrah.
All Smiles
When you realize you are doing what you love!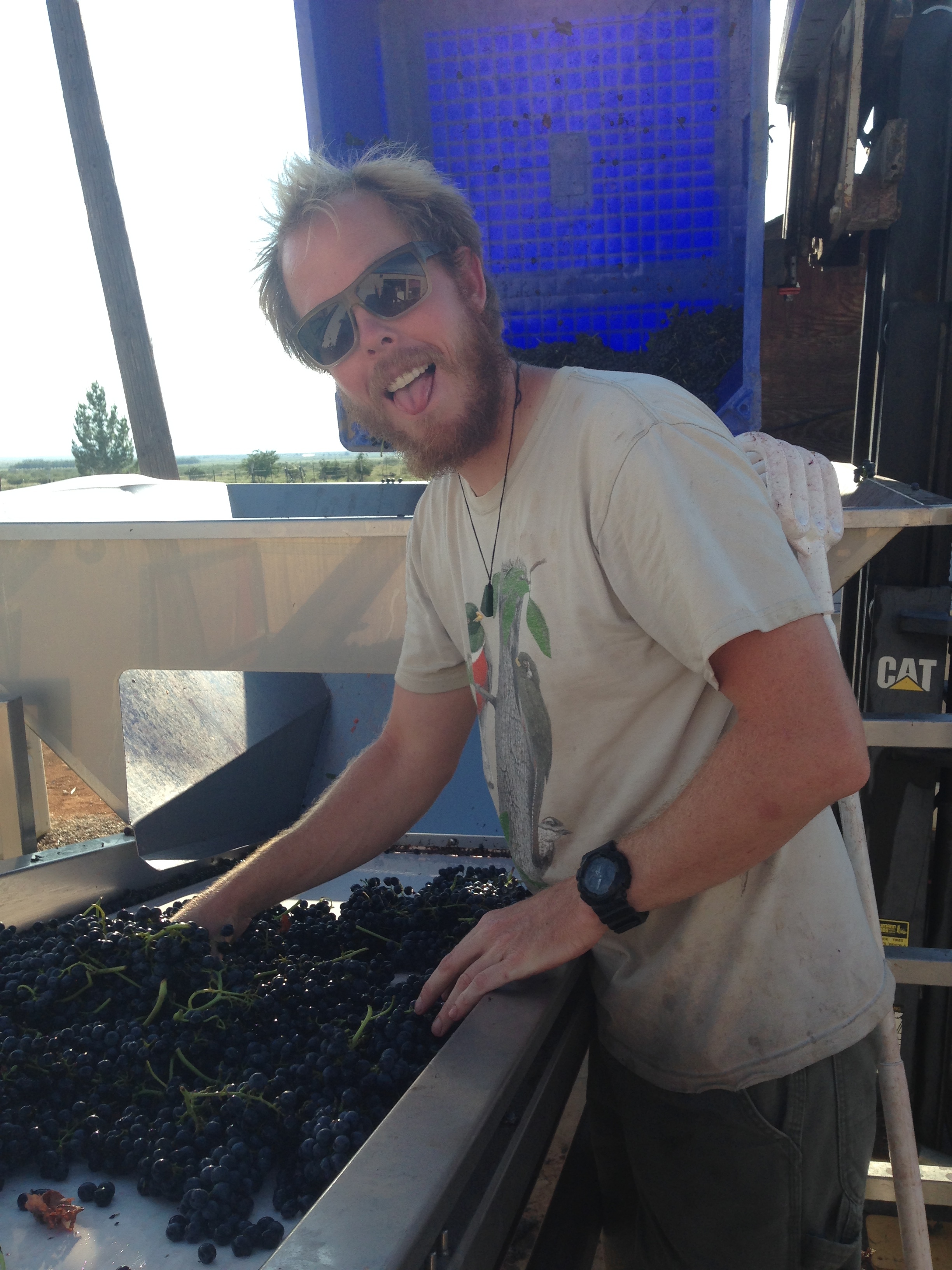 Wild Syrah
My version of doing what I love... Just mildly "Wild" here.
Kiwi As
After running 5 miles every morning, Belle still has the stamina to punch down all the bins. Champion.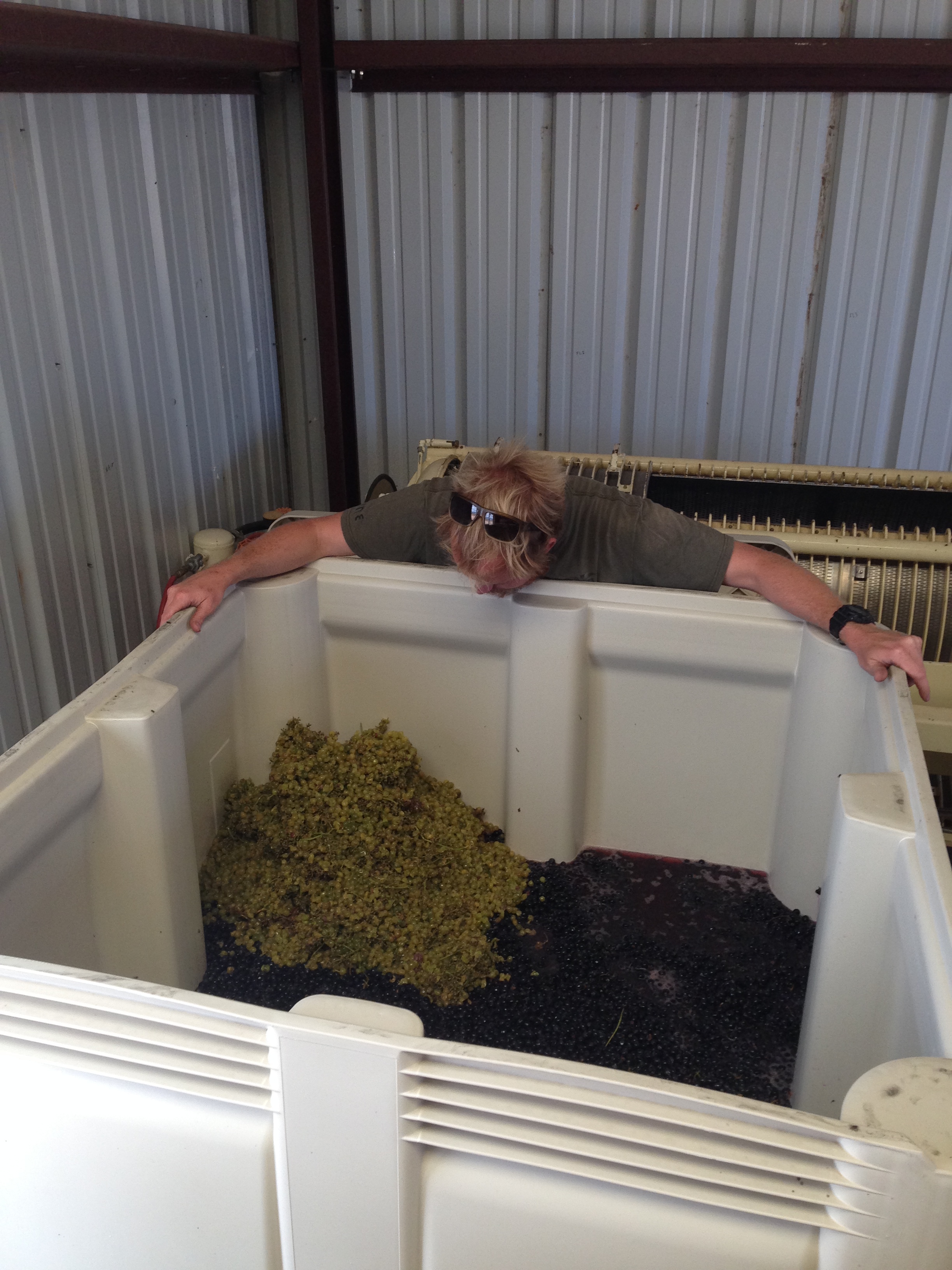 Co-Ferment
Taking a whiff of some Wild Syrah fermenting with a little Viognier on top.
Process by day, filter by night.
Running some of the 2014 vintage through the plate and frame filter late into the night. Trying to make room for all the 2015 juice in need of a home.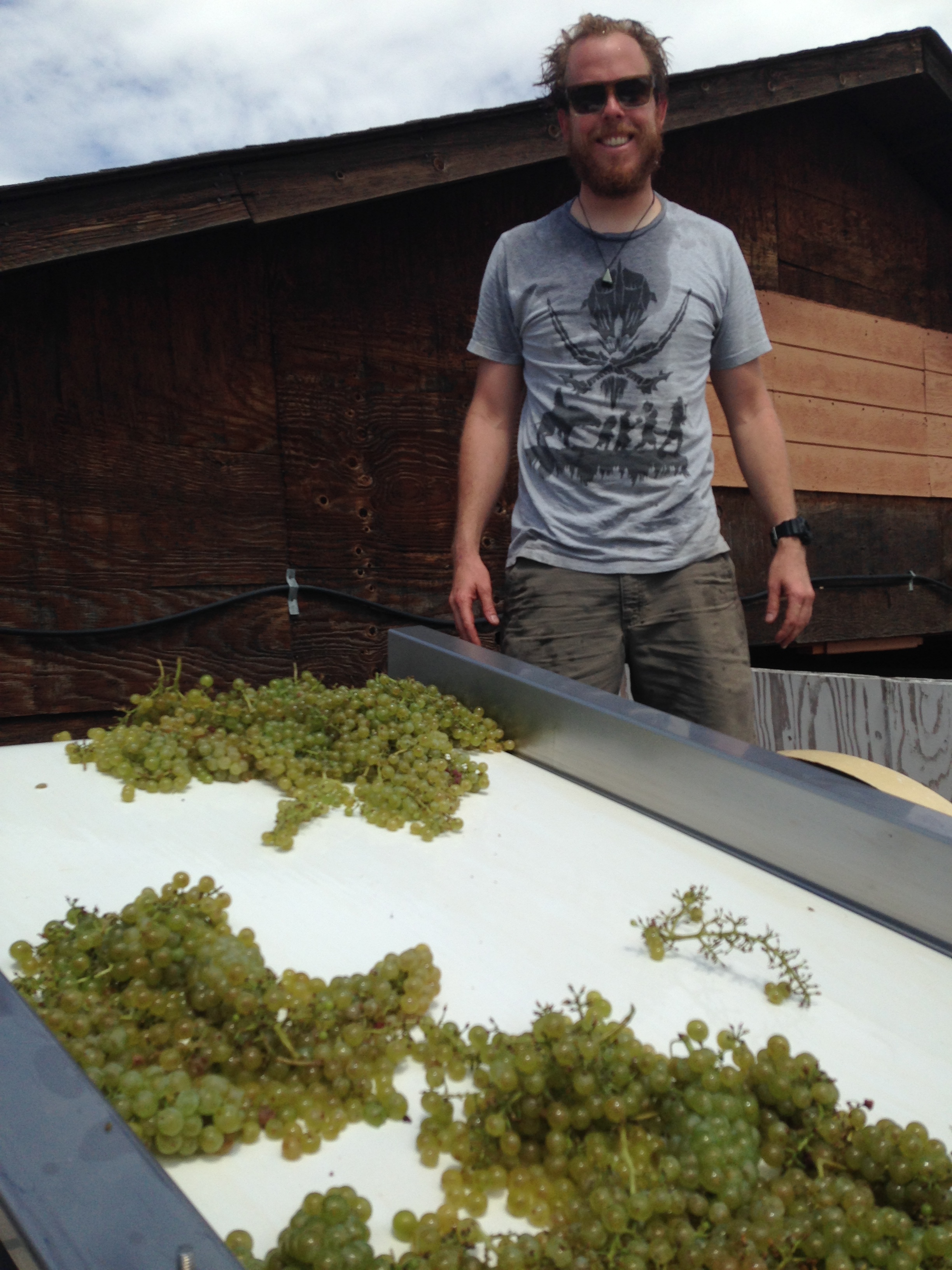 Its getting hot in here
We processed all of our white wines in the blazing AZ sun as we waited for a shade canopy to be built. A little spray down with the hose does the job of cooling off quite well!
Snake Charmer
We found this King Snake tangled up in the bird netting. after cutting it free, we decided to strike a pose with the freshly liberated serpent.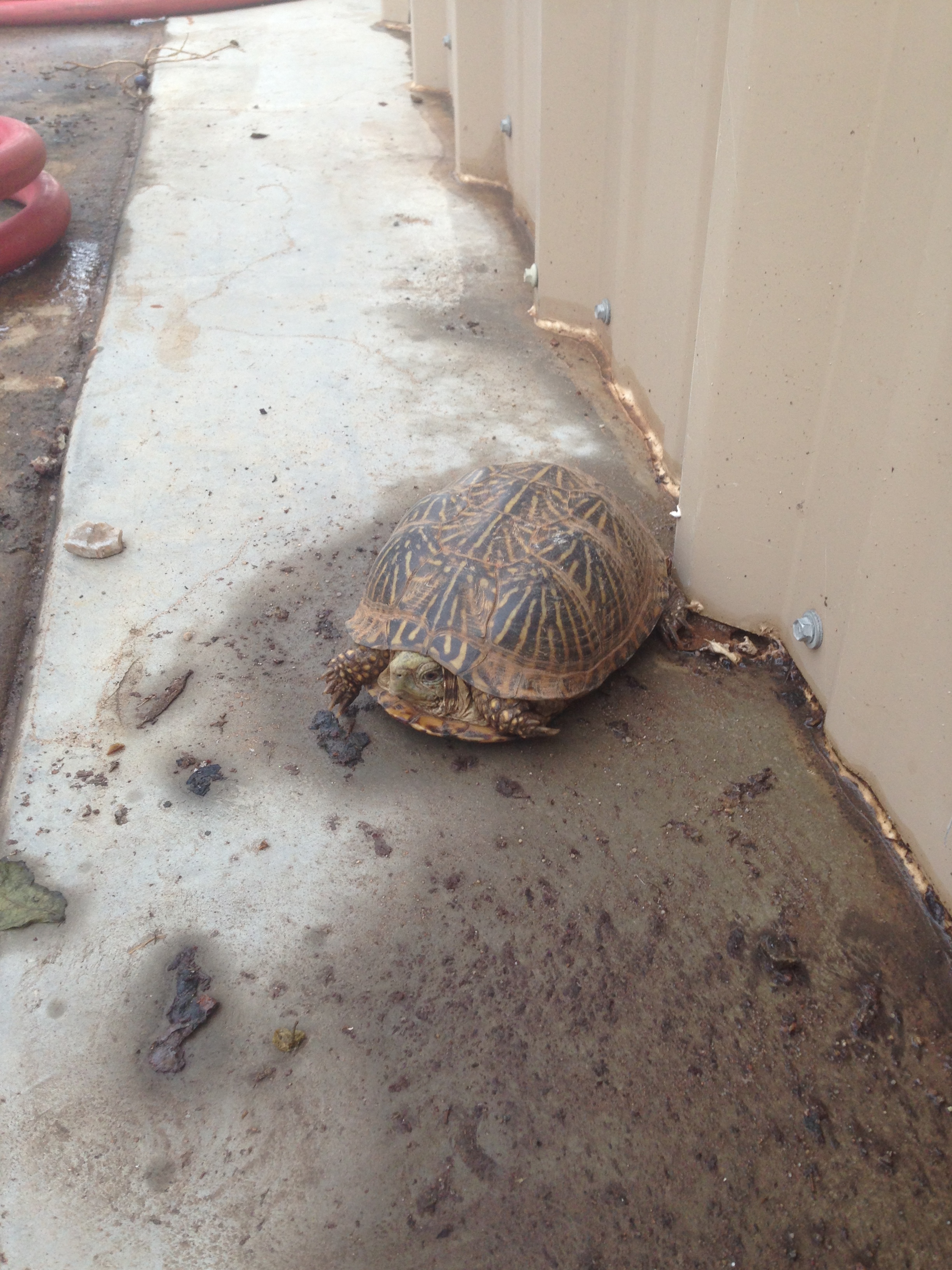 Chester
During the monsoon rains all sorts of life springs from the desert. This is a Box Turtle that decided to leave its mud burrow and visit us on the crush-pad. We relocated him far from the machinery...
Aravaipa
Located an hour north from the Willcox, the Aravaipa Wilderness Area offers a great place to go on a quick hike and see some nature. A solace in the middle of grape-fueled chaos.
Shade "Thong"
Finally, late in August we received a reprieve from the sun. Dubbed a thong by Pillsbury, it bears a striking resemblance to the clothing article.
Colibri Vineyard
We were lucky enough to get a some awesome Grenache from this vineyard buried deep inside the Chiricahua Mountains of SE Arizona.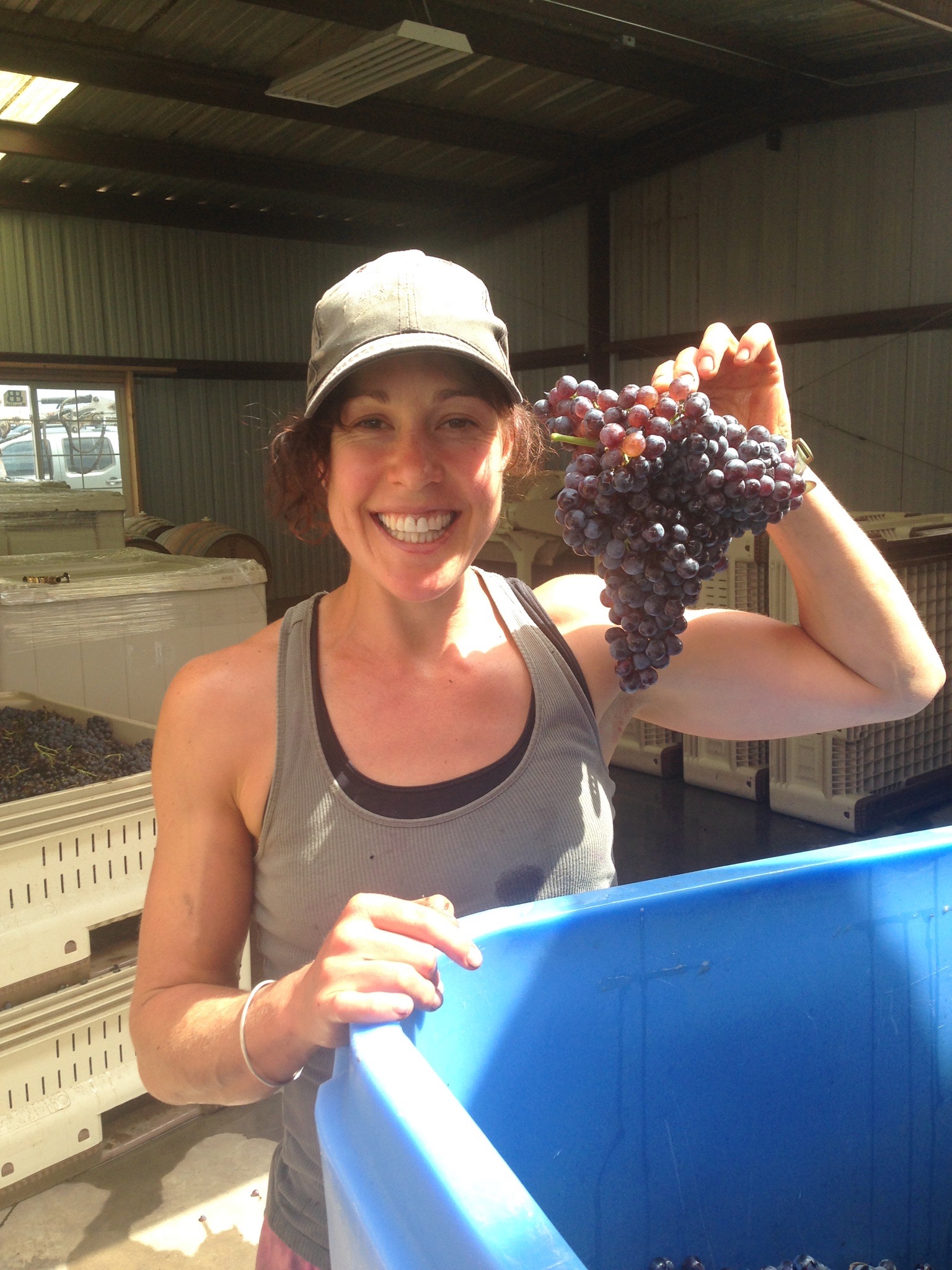 Heavy Lifting
With the strength gained from countless punchdowns, Belle was able to lift a massive Grenache cluster from the picking bin!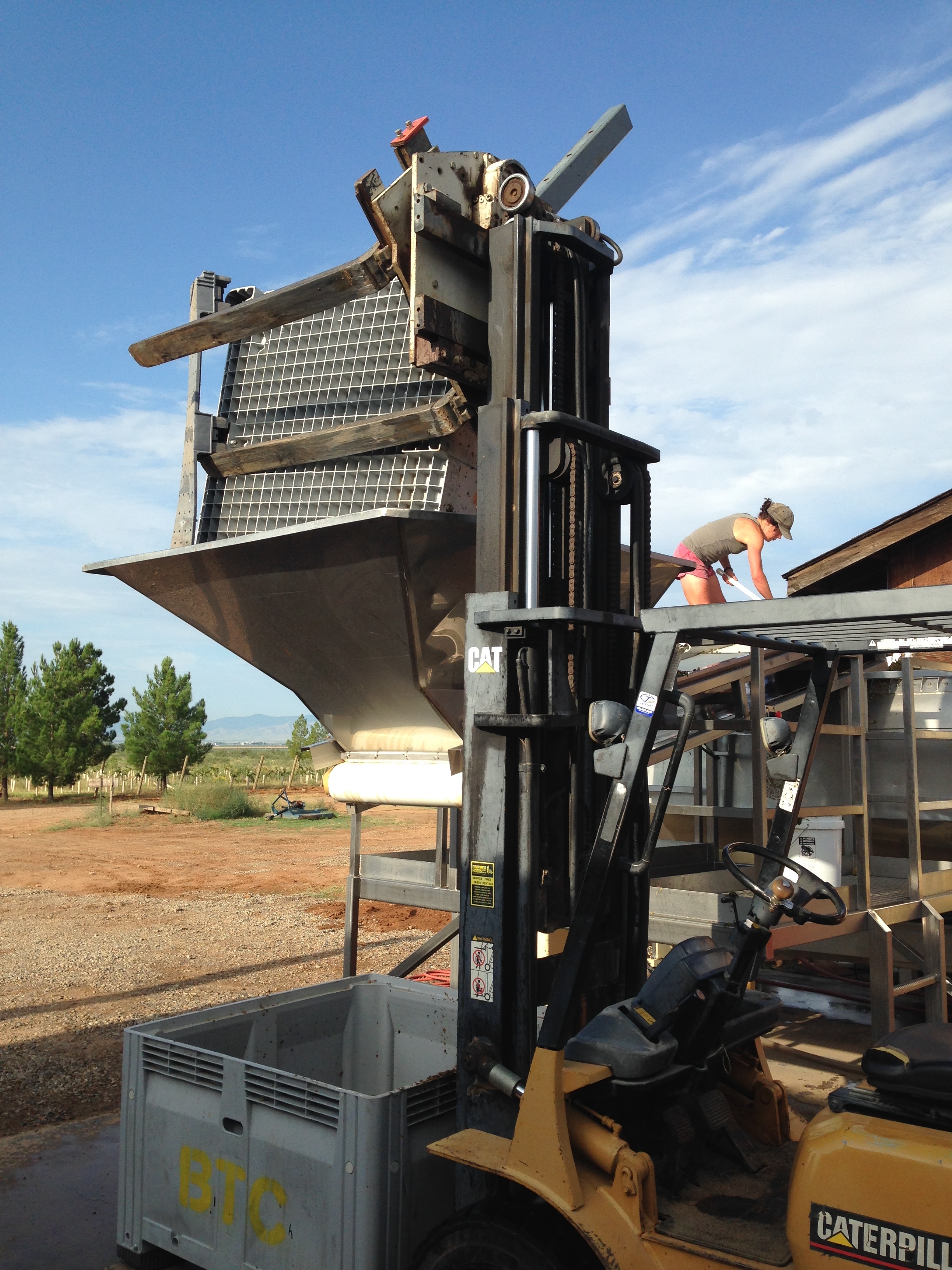 Whoops 2.0
Equipment failure happens. Here, the rotator locks on a picking bin decided to give way as we dumped fruit on the sorting table. Slightly de-moralizing.
Mt. Graham
A little mid-harvest jaunt to Mt. Graham to forget about the grapes for a few hours. James Bartle (Cinematographer and friend) in tow.
Malvasia Vin Santo
Dumping some air-dried Malvasia Bianca into the press for our Vin Santo dessert wine.
Thats a wrap!
Last press-load headed to the press for 2015. Petite Syrah from the Pillsbury Vineyard.
R&R
With the 2015 wines resting in barrel, we decided to hit Lake Powell for a little post harvest holiday.

Cathedral in the Desert
A beautiful canyon int he Escalante River arm of Lake Powell. Peace and quiet.
Viognier
A trip to Lake Powell is not complete without a visit to Rainbow Bridge. The iconic natural arch is featured on our 2013 Viognier pictured here.