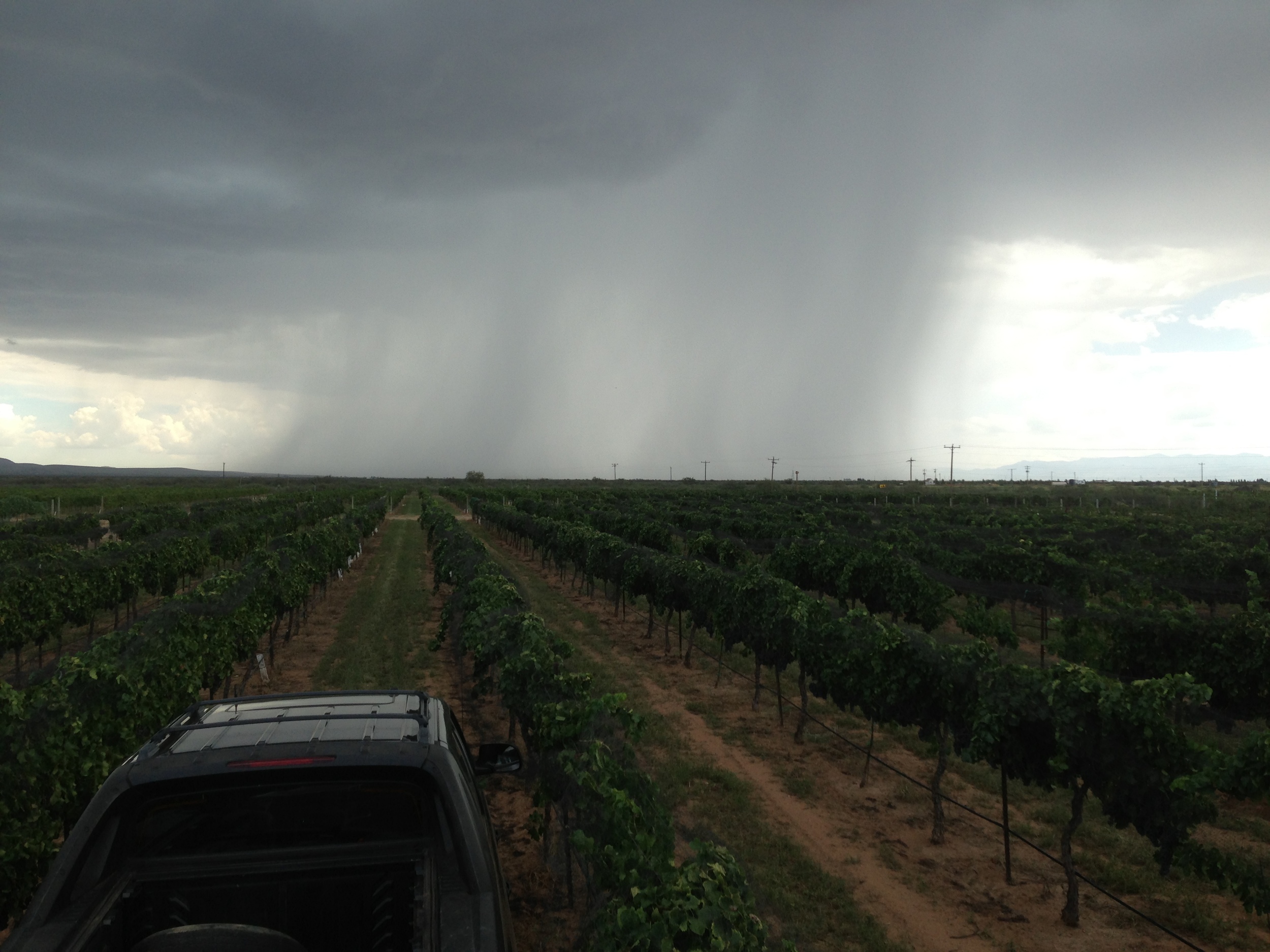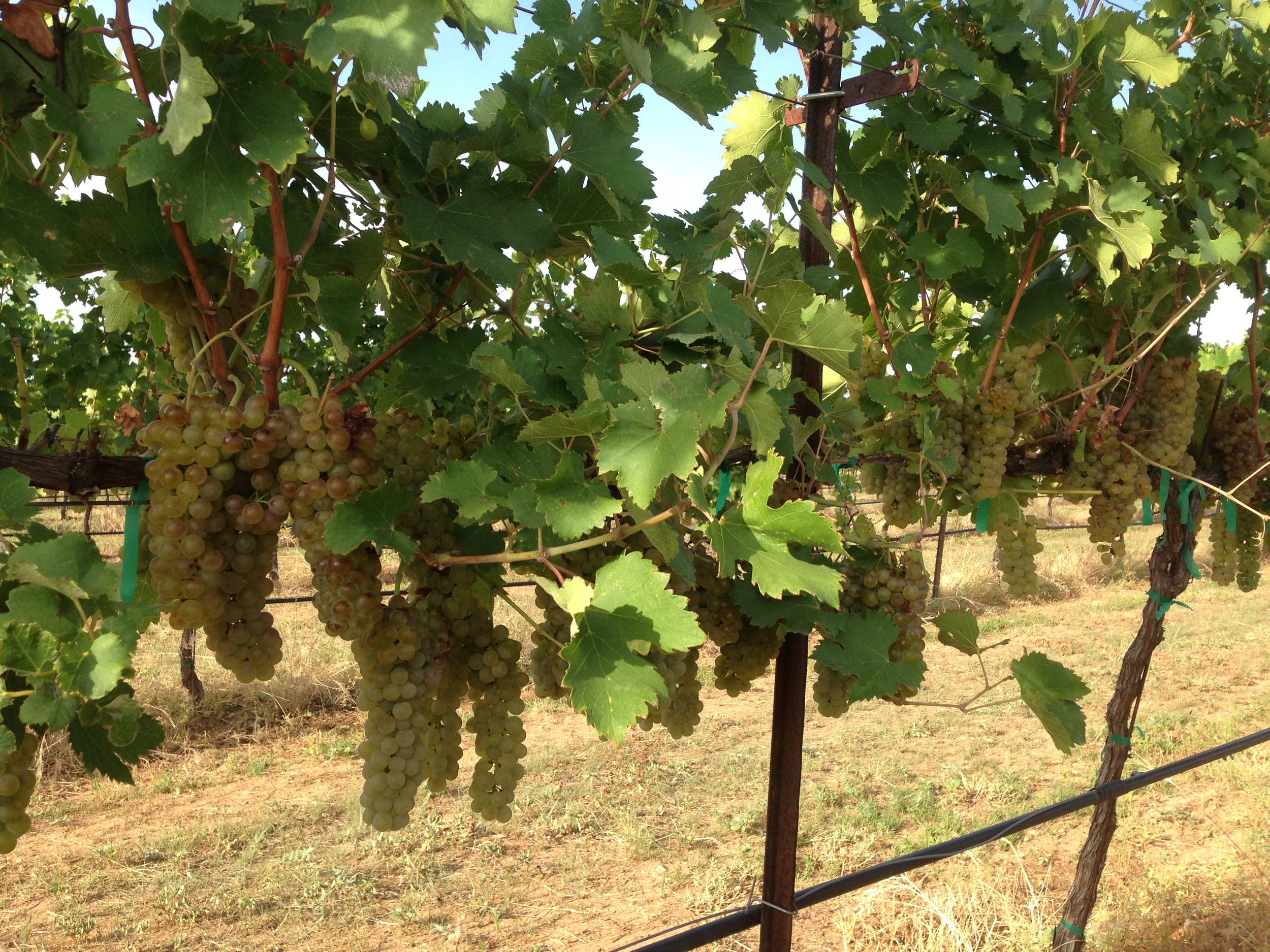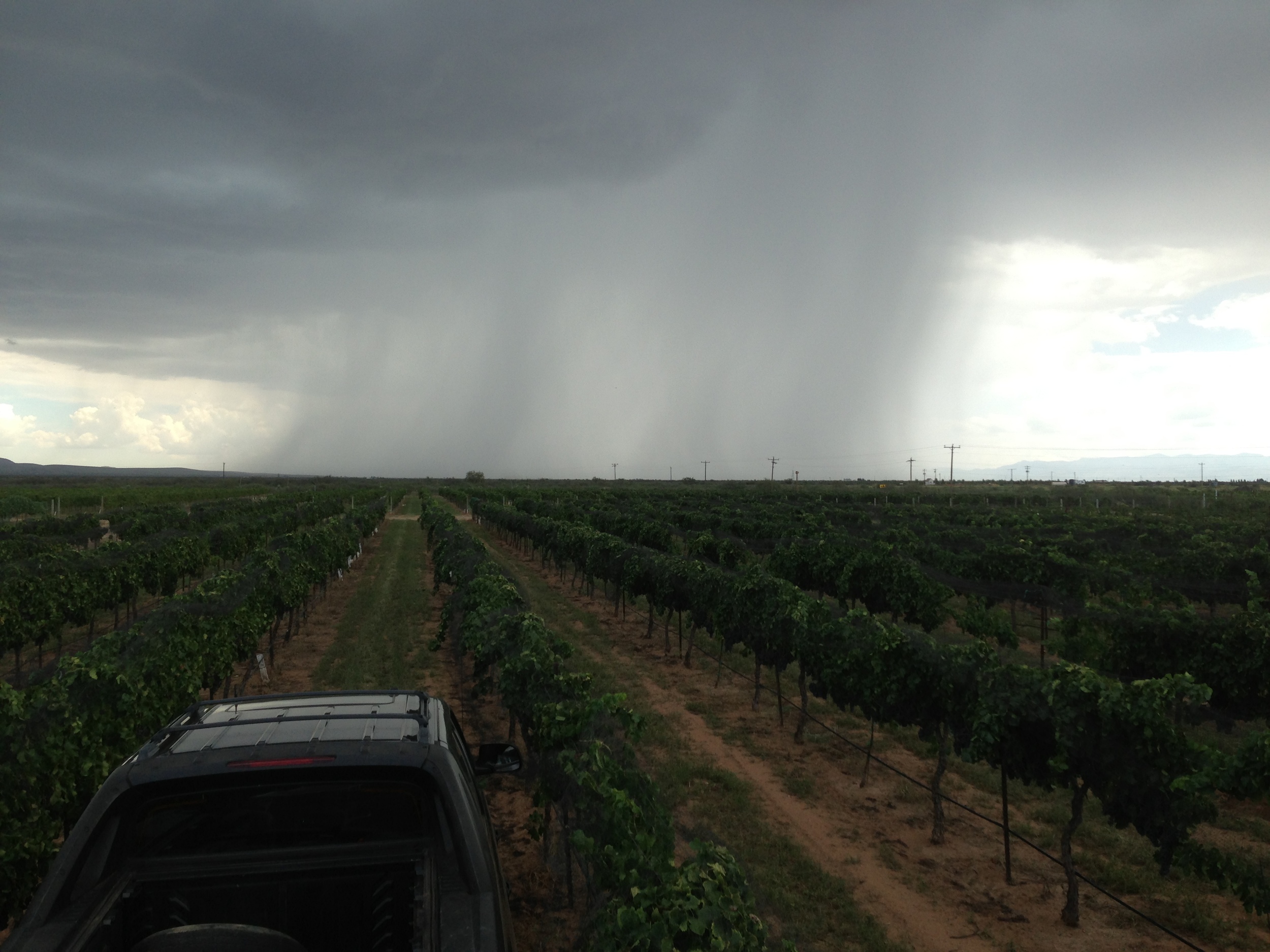 Monsoon
One of the keys to Arizona's terroir is the monsoon. Short and sometimes violent, they quench the desert's thirst and provide a much needed break from the heat.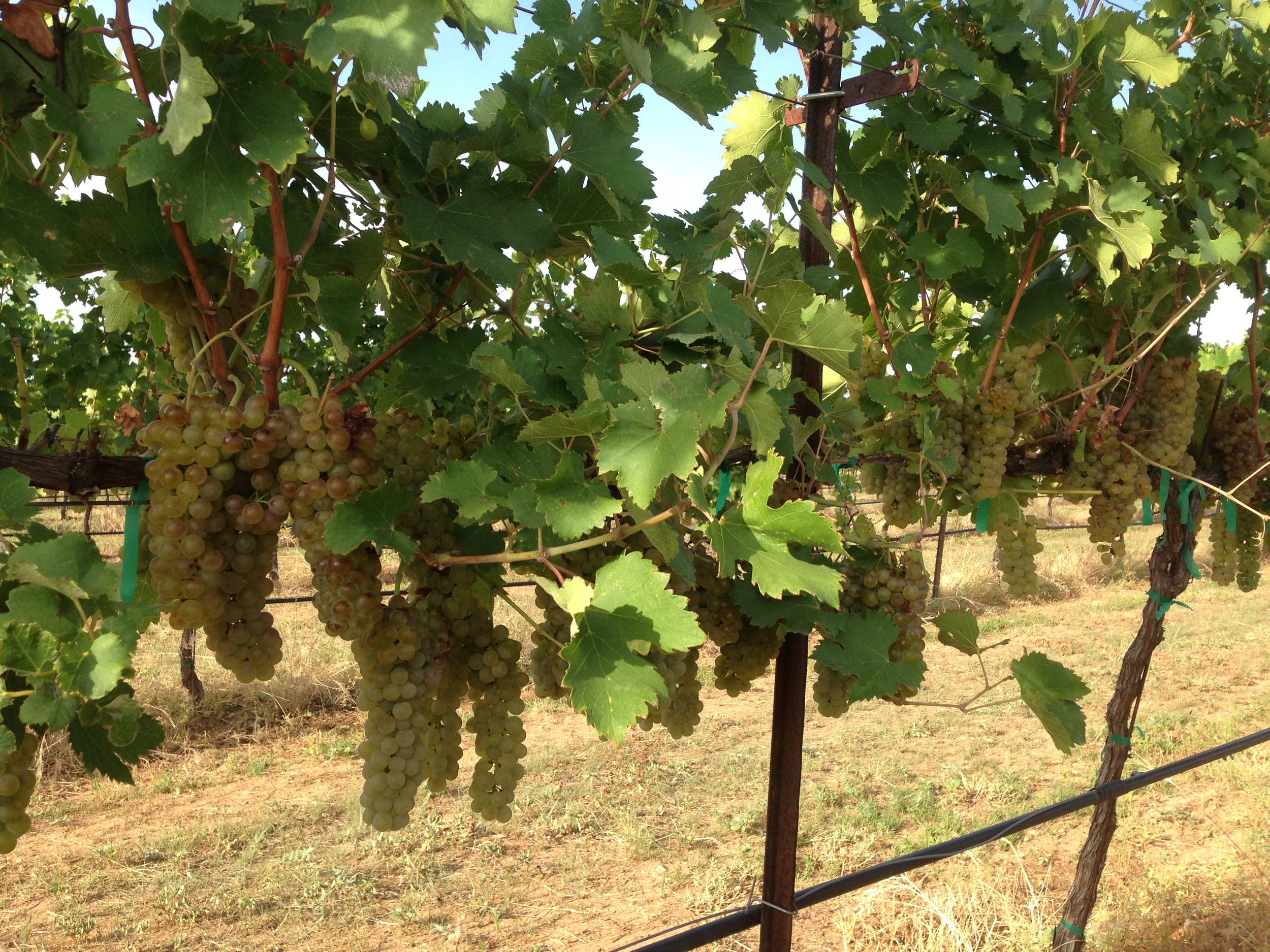 Pillsbury Vineyard
Viognier hanging on the vines of Pillsbury Vineyard in mid August 2013. We sourced 2.5 tons of Viognier from the Pillsbury Vineyard atop the Willcox Bench.
VSP
Shoots loaded with leaves and fruit jut out of the vines at Pillsbury Vineyards.
Harvest
Picking our Syrah just after sunrise.
Sun Lotion
Sorting through freshly picked Syrah in the morning sun.
Ruby
After running around the vineyard keeping our spirits lifted, Ruby takes a break in the shade of a picking bin.
Bucket Sorting
Each bucket of fruit is combed for rogue clusters and material other than grapes (MOG).
Night Pick
The extreme diurnal temperature shift in Arizona creates a window of opportunity to pick the clusters at a very cool temperature. It is common to have 40-50 degree temperature swings during harvest here.
Sierra Madre Vineyard
Santa Maria is one of the coolest growing regions in California. Chardonnay from this vineyard expresses the cool climate through strong natural acidity and delicate structure.
Fast Food
In a rare and raw photograph, the rigors of harvest can be seen in the hands of Sam Pillsbury.
First Pick
Loaded with Viognier, modified stainless steel drums, and a storage tank. Let the games begin...